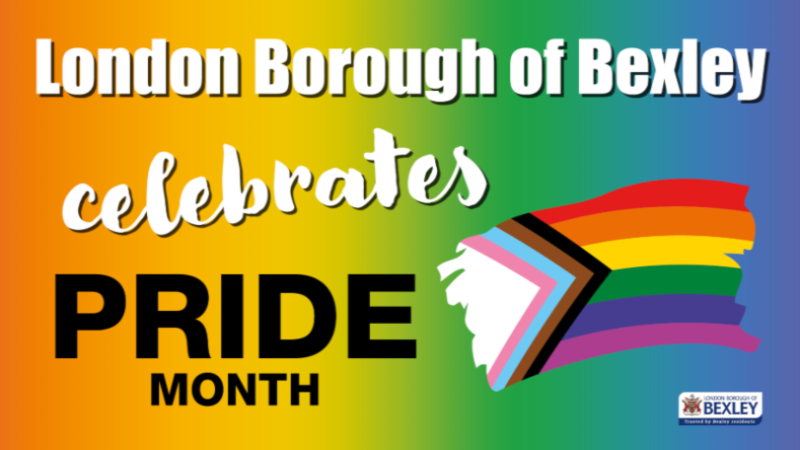 Pride Month is celebrated annually in June to honour the 1969 Stonewall riots and works to achieve equal justice and equal opportunity for lesbian, gay, bisexual, trans, and questioning (LGBTQ+) people.
This year marks 20 years since Section 28, the law that prohibited the "promotion of homosexuality" in Local Authorities and schools in the UK, was repealed. It also marks the 10-year anniversary since UK legislation was passed to allow same-sex marriage in July 2013, with the law coming into force in March 2014.
Pride Month helps raise awareness of issues facing the LGBTQ+ community and provides an opportunity to celebrate the culture of inclusivity.
Pride is a celebration of people coming together in love and friendship, to show how far LGBTQ+ rights have come, and how in some places there's still work to be done.
We celebrate Pride Month in Bexley to show our support for our LGBTQ+ colleagues, friends, and allies. The progress flag was flown outside the Civic Offices on the 1 June to mark the start of Pride Month and will fly again for London Pride weekend on 1 July.
Erith Pride on The Pier
Saturday 8 July, 12noon to 4pm
You can also come and join Bexley's first pride event organised by Erith Pride. This free LGBTQ+ celebration event will be family-friendly, with activities performances from the local community, and much more.