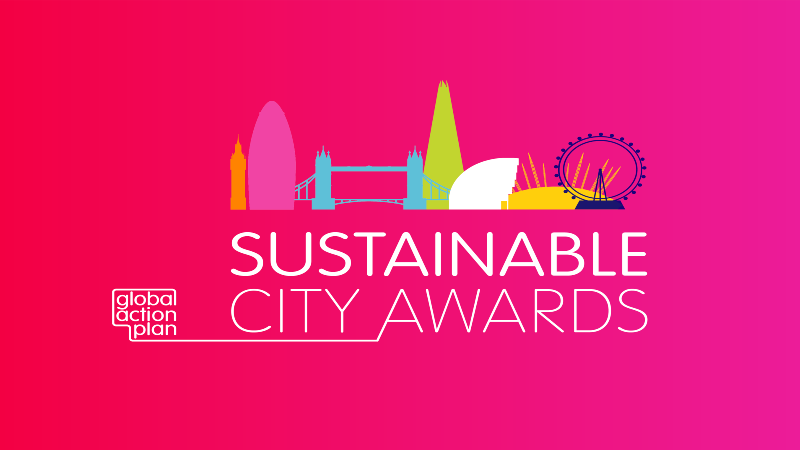 Bexley has been awarded Public Sector Campaign of the Year by Sustainable City's prestigious annual awards for their food waste reduction app campaign run in partnership with Relondon, Kitche, and Olio.
Launched at the beginning of March, the Bexley Household Food Waste Project ran into the summer. It encouraged Bexley residents to download and use the two free food waste prevention apps that focus on food waste prevention (Kitche) and redistribution (OLIO).
OLIO is an app that connects neighbours with each other, so food and household items can be shared, not thrown away. OLIO has over 5.6 million users in more than 62 countries, who have together shared over 43 million portions of food
Kitche is a free app that offers users helpful food reminders, tips, and food waste tracking and encourages people to eat what they buy and buy what they'll eat. People can import food from their shopping receipts which provides a real-time digital version of their kitchen products for use on the move and for creating recipes at home
The campaign culminated at the Bexley Eco festival, held in Thamesmead at the end of June.
Councillor Peter Craske, Cabinet Member for Places Said:
Well done to everyone who has worked hard on this project and to all our residents that downloaded the app to help reduce food waste in Bexley. Working on this joint campaign has put Bexley at the forefront of the UK's efforts to fight food waste.

An average Bexley family could save up to £730 a year by becoming food savvy - that's around £60 a month saving. You too should download the Apps today!"
Amy Casey, Project Advisor ReLondon said:
We're delighted to be part of the team receiving this award. It proves yet again that, if we're to deliver innovative projects that help residents act on climate change, we need to collaborate.

The project - a first of its kind for us - brought together a London borough with two London-based food waste innovators that we support through our business transformation programme here at ReLondon, and the results show the value of partnership between the public and private sector. Here's to lots more of these kinds of collaborations in future!"
Find out more about the awards.
Find out more about waste and recycling in Bexley.