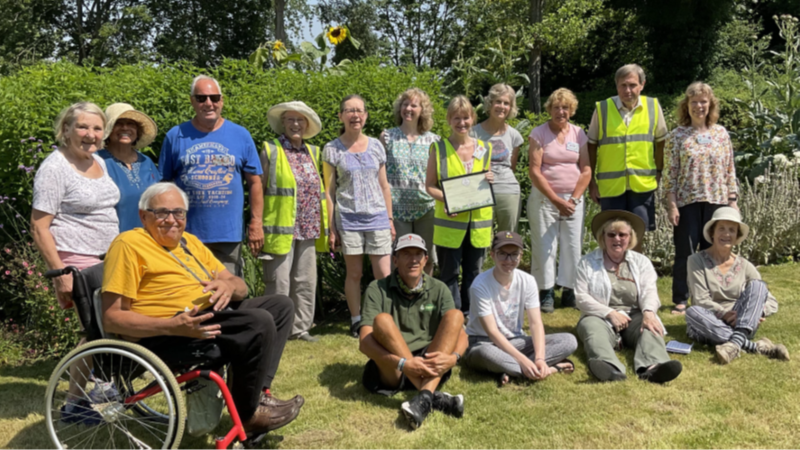 To mark Volunteers Week (1 to 7 June), the London Borough of Bexley extends its gratitude to volunteers in the borough with a personal message from the Leader of the Council, Councillor Baroness O'Neill of Bexley OBE.
Volunteers Week takes place from 1 to 7 June every year. It's a chance to recognise the fantastic contribution volunteers make to our community and to say thank you.
Leader of the Council, Councillor Baroness O'Neill of Bexley OBE said:
I would like to personally say a big thank you to all the amazing volunteers who give their time to help improve the lives of local people and to keep our borough clean and green."
How you can volunteer
If you want to make a difference, meet new friends, and develop skills there are plenty of opportunities for you to be part of a valued team of volunteers in Bexley.
Visit the BVSC website or email bexleyvc@bvsc.co.uk to find out more about all the volunteering opportunities available in the borough.
Volunteer with libraries
Bexley Libraries are currently looking for volunteers to help run the Summer Reading Challenge taking place in all libraries from Saturday 8 July to Saturday 9 September.
Volunteers will be asked to talk to the children and young people about the books they have read, while also encouraging them to join and complete the Challenge. Volunteers must be aged 16 and over.
If you would like to volunteer, please ask at your local library or email srcvolunteers@bexley.gov.uk by Saturday 3 June.
Pictured: Volunteers from the group 'Friends of the Old English Garden' at Danson Park.