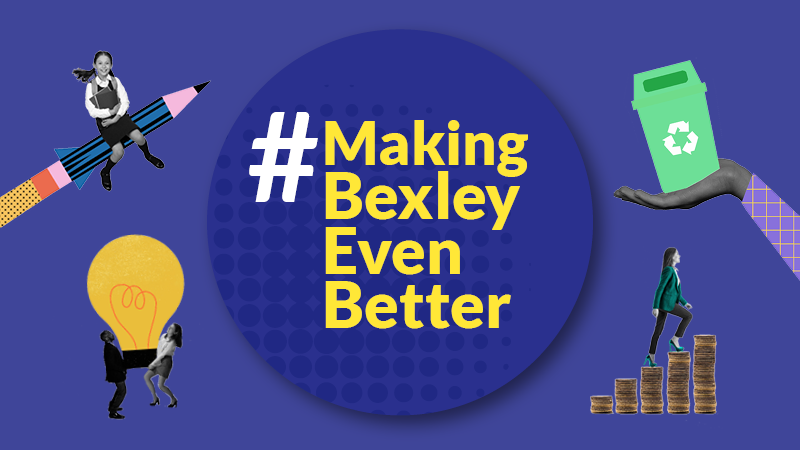 The full Council meeting on Wednesday 8 March approved Bexley's Budget and Council Tax for 2023/24.
This year is the first when the Budget has been shaped by our new corporate strategy, 'Making Bexley Even Better: Our Bexley Plan 2022/26'.
Council Leader Councillor Baroness O'Neill of Bexley OBE commented:
The budget and our Medium Term Financial Strategy set out how we will use the resources available to us to make Bexley even better by 2026, by supporting residents to live the best lives possible and to reach their potential.

We will be investing in services that all residents use, such as our parks, open spaces, highways, libraries and bin collections, and supporting our most vulnerable residents, including people with disabilities, children in care and adults needing social care assistance.

We understand that many residents are under pressure due to the cost of living and, as always, we will continue to work hard to ensure that we spend your money sensibly."
The Council will be making around £30m extra of capital investment, on top of the £162 million already planned on frontline services and infrastructure, over the next four years.
This will include -
£15.5 million on road and footpath resurfacing across the borough
£2 million on digital projects to support service transformation
£500,000 on improvements to the Homeleigh hostel
The Council is helping households facing costs of living pressures with measures including the Council Tax Reduction Scheme, which gives 14,000 households discounts on their Council Tax bills, £3 million pounds of targeted help through the Household Support Grant and is also campaigning against the Mayor of London's ULEZ tax.
Deputy Council Leader Councillor David Leaf said:
This Budget provides more funding for the services on which our residents rely. We can do this because of the prudent way we manage the Council's finances and our approach to medium term financial planning. In these challenging economic times, we are working hard to manage financial risks and pressures, lobbying Government for more funding and supporting our residents by helping them with the costs of living. We are also standing up for residents and businesses worried about the Mayor of London's appalling plans to impose the ULEZ tax on them by campaigning against it and challenging this decision."
Council Tax payable by Council Tax band

|   | Valuation Band | 2023/24 |
| --- | --- | --- |
| A | Up to and including £40,000 | £1,358.51 |
| B | £40,001 - £52,000 | £1,584.92 |
| C | £52,001 - £68,000 | £1,811.34 |
| D | £68,001 - £88,000 | £2,037.76 |
| E | £88,001 - £120,000 | £2,490.60 |
| F | £120,001 - £160,000 | £2,943.43 |
| G | £160,001 - £320,000 | £3,396.27 |
| H | More than £320,000 | £4,075.52 |