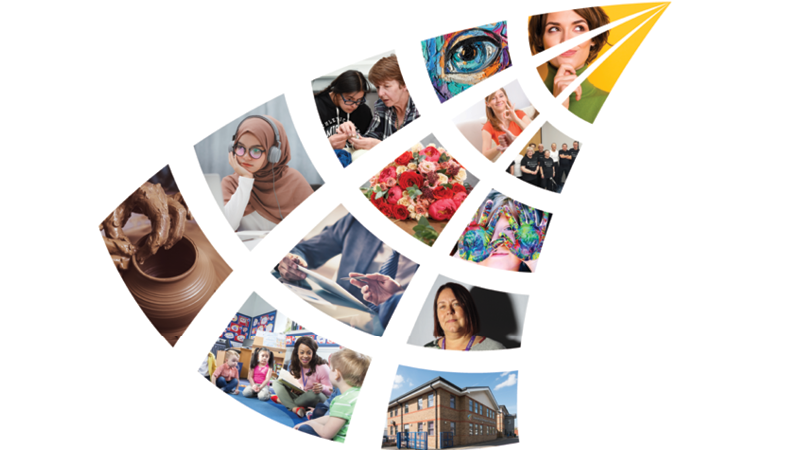 The new course curriculum for the Learning and Enterprise College Bexley (LECB) goes live on Monday 7 June.
There is no better time to sign up to something new at your friendly, local adult education college. As usual, there is a huge range of courses to choose from.
For anyone interested in changing or furthering their career there are 'Learning for work' courses that include everything from basic English and maths to accountancy, childcare, teaching, counselling and general admin. Some of these courses are available to local employers, to suit their workforce and business.
Adults who do not have a GCSE grade 4/C or above in either English or maths are entitled to study these accredited courses at the LECB free!
Cabinet Member for Education, Cllr John Fuller said:
"The last year has been one full of change. Many people have had career changes, made changes to where or how they work, or are now thinking about a complete career change. The LECB has a huge range of courses that can take you on a new career path, brush up old workplace skills - or help you get new ones! If you are starting out on your career there are a number of courses that could help you go further.

"If you are looking to take up a new hobby or refresh an old one, our 'Creative Industries' courses include pottery, glass making, dressmaking, floristry, painting, drawing, photography and much more."
The LECB 'Health and Wellbeing' courses can get you up line dancing or ballroom dancing, rocking the room with Zumba, stretching in Pilates, or taking part in relaxing mindfulness or Tai Chi sessions in peace and quiet.  Other Health and Welling courses include learning about nutrition and mental health first aid.
The 'Supported Learning' courses for residents with additional needs include comic making, cooking, safety online and pottery.
'Family Learning' courses at the College encourage the whole family to bond over fun activities like drawing, cooking or ICT.
The College offers a range of English for Speakers of Other Languages (ESOL) as well as ESOL maths and work skills courses.
A full career advice service is also available to learners at the College.
The LECB also offers learners support, grants, welfare and counselling information with our dedicated Learning Support manager and our Grants, Welfare and Counselling officer to make sure our learners get the best out their course.
Many of the accredited courses are subsidised for people on some benefits.
A brochure with information on some of the courses is available online and will also be available to pick up from the borough's libraries when they reopen on 21 June.
Due to Covid restrictions, until Monday 21 June enrolment is by phone or online only.
Visit the Learning and Enterprise College Bexley (LECB) website to find out more or call 020 3045 5176.
Phone lines will be open Monday to Thursday 8.45am to 7.45pm and Friday 8.45am to 5pm. Please quote the course code from the website.