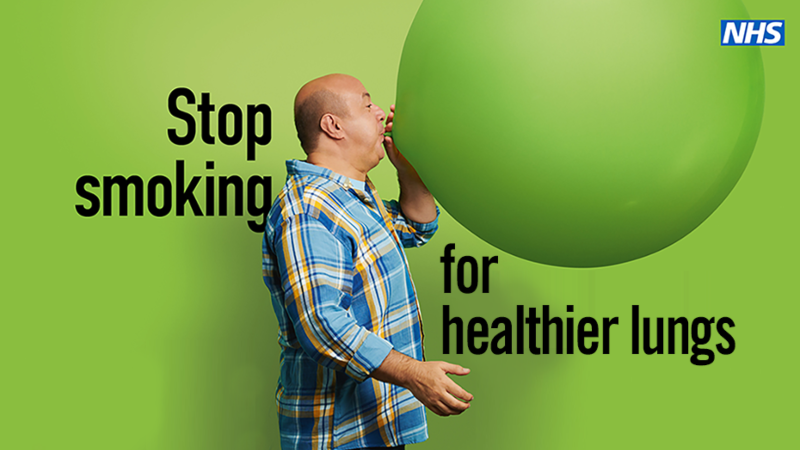 Stopping smoking can be one of the harder New Year's resolutions to keep. But thankfully, Bexley residents can get free help and support from the Council's award-winning 'Stop Smoking' service.
The service is free to anyone registered with a Bexley GP, and anyone that signs up can get weekly telephone support from an experienced Stop Smoking Advisor with tobacco dependency treatment for up to 12 weeks.
Councillor Sue Gower MBE, Cabinet Member for Communities, said:
Many of us will be making New Year's resolutions for 2022. For those who smoke, New Year presents an opportunity for them to look at their health and set new goals to lead healthier lives - stopping smoking could be one of these goals. The Bexley 'Stop Smoking' Service is available to provide residents with free specialist support to help them on their smoke free journey." 
Last year, the Team helped 534 smokers in Bexley to successfully stop smoking and to start leading healthier lives. The Bexley 'Stop Smoking' Service has also helped reduce smoking in hard-to-reach priority groups, such as smokers working in routine and manual occupations, where smoking rates have fallen to 16.6%.
Dr Anjan Ghosh, Bexley's Director of Public Health, said:
 Smokers are far more likely to develop chronic respiratory diseases such as COPD or asthma, as well as cardiovascular disease. Unfortunately, this does mean smokers are more likely to have a poorer outcome should they contract COVID-19. Giving up any addiction is not an easy thing to do, but you do not need to do it alone. Our Stop Smoking team is here to provide free, friendly, and effective practical support and advice every step of the way. Make 2022 the year you go smoke free and get in touch today."
This year, the number of pregnant smokers who have successfully stopped smoking as a result of being supported by the service has doubled compared to 2020, and this has helped reduce the number of babies born to smoking mothers to 4.5%.
Pregnant women who are registered with a Bexley GP and who want to stop smoking can now claim a free vaping device from the 'Stop Smoking' Team. Vaping is 95% safer than continuing to smoke and these devices can be used in pregnancy. The team are now working with selected local Vape shops to support smokers to safely switch and can arrange home delivery of a free vaping device and nicotine patches for pregnant smokers who sign up for the support programme.
There are lots of big reasons to stop smoking this January. Whatever your big reason for stopping, make January your fresh start.