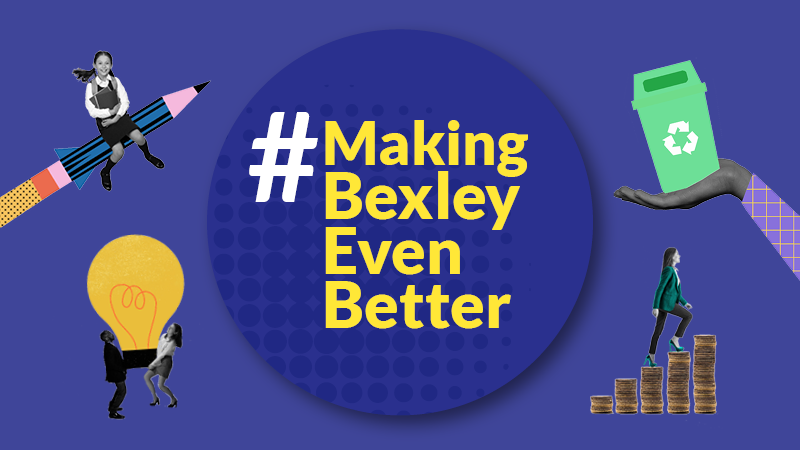 This week we launched our vision to make the borough even better.
'Making Bexley Even Better' presents the outcomes that we want to see for our residents, our borough and the council over the next few years.
Council Leader Councillor Baroness O'Neill of Bexley OBE said about the launch:
Bexley is a great place to live, work and study. It is close to central London, but still a green, safe and friendly place. It's our mission to make it even better!

"The plan sets out our ambitions for our borough. We want to secure investment so that current and future generations continue to live in a thriving place."
Chief Executive Jackie Belton added:
We have great aspirations for our residents. We want to support them to live the best lives possible and to reach their potential.

"We want to be good at what we do, to be fair and inclusive. We know that means we must be careful with our resources, particularly during these challenging times, so that we can achieve the best for Bexley."
Love your Bexley neighbourhood?
To help launch the new Plan we would like to know what you love about your neighbourhood.
What makes your neighbourhood special? How do you like to spend time there? What's quirky and fun?
We will capture all the love on our website, and there will be a £50 Morley's Bexleyheath voucher for the winner.
Use the hashtag #MakingBexleyEvenBetter on Facebook or Twitter and tell us what you love about your favourite Bexley neighbourhood.
The competition is open until 3 February 2023 - and you need to be in it to win it!