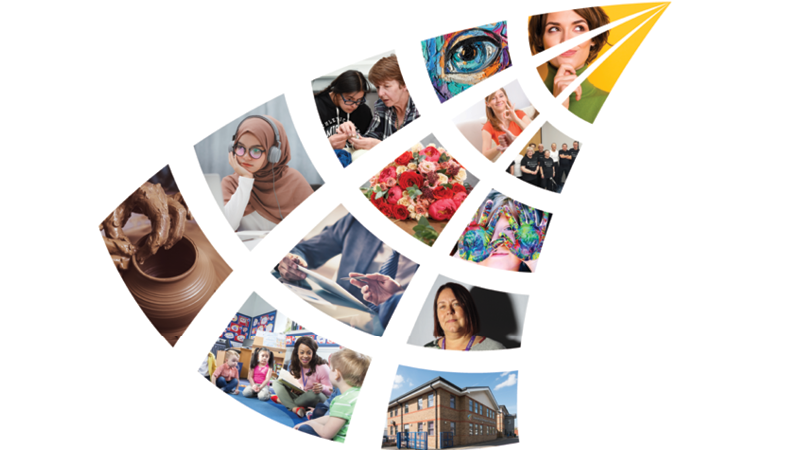 The Learning and Enterprise College Bexley (LECB) will be hosting an open evening on Thursday 2 December from 5.30pm to 8.30pm for people to pop in and find out more about the courses on offer and sign up.
The event at the Brampton Road, Bexleyheath site will allow prospective learners to see the College in action while classes are taking place.
There will also be the chance to learn more about the huge range of courses on offer, from vocational training courses such as accountancy, ICT, health and social care courses to creative industries such as pottery, drawing and crafts.
During the evening there will be demonstrations of printmaking and an opportunity to try your hand at essential digital skills, drawing, embroidery or mixed media art.
Pottery, clothes making, family learning and creative glass classes will be in progress with the chance for anyone interested to pop in and take a look.
Elsewhere in the College 'English for speakers of other languages' (ESOL) courses will be in action, as well as maths, accountancy and Spanish classes. Childhood studies, teacher training and childcare tutors will be on hand to discuss their courses.
Students from the m@ke: programme will be selling their goods at the event. Their range includes calendars, wrapping paper, greeting cards, ceramics and more. Payment will be by card only.
To register your interest in the event and to book your place on the drawing, embroidery or mixed media art taster sessions, visit our Eventbrite page.
Find out more about the College and the range of learning for work, creative industries and health and wellbeing courses, the career advice available and course fees.
Sign up to the College's regular email newsletter.