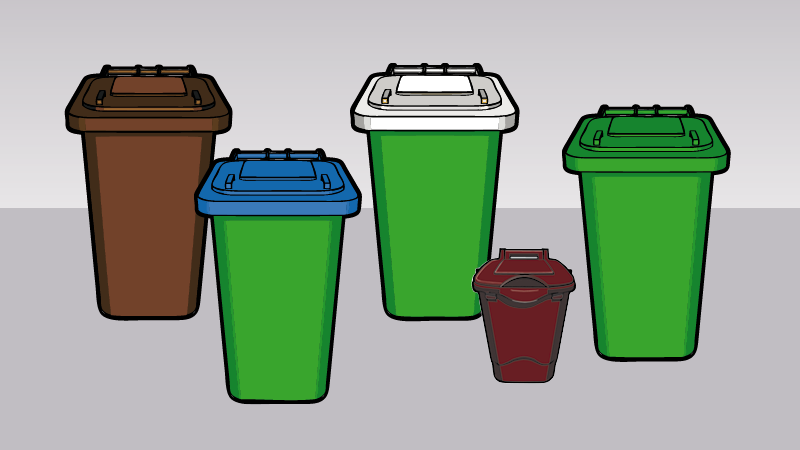 Statement from Cabinet Member for Places, Cllr Peter Craske
We regret to say that the industrial action by some of the workers employed by Serco to collect refuse and recycling could be extended until 8 August. The current industrial action concerns a dispute between our refuse and recycling contractor Serco and their staff.
I would like to thank our residents for their patience and understanding during this time. The efforts of our residents has kept us the top recycling borough in London for 16 years running. This not only helps the environment but keeps the cost of our service down. We know that you are proud of that record.
I'm sure that like me you want to keep our borough clean and tidy and this action is having a detrimental effect on our streets as well as the environment. Please be assured we are doing everything we can to get as many collections made as possible as quickly as possible.
We are prioritising refuse (green bin) and food waste collections. However, please make sure you leave all your bins out overnight. We need to be prepared for the strike to be called off at short notice. If that is the case then by leaving all the bins out we are prepared for them to be collected.
We would like to thank those Serco staff who are out working in this heat to keep the service running. The working crews are also doing longer hours - starting earlier and ending later - and have been doing so since this action started.
We hope that Serco and the unions can resolve this dispute and the strike is called off so that we can start the process of catching up on missed collections.
Both reuse and recycling centres are open seven days a week to dispose of any waste or recycling you have.
Foots Cray reuse and recycling centre will remain open on Wednesday 21, 28 July and 4 August. The additional opening days will help those residents dispose of their waste and recycling if they are unable to store this waste at home.
Please note that traffic control 'odd/even' number plate system remain in place while we cautiously ease Covid restrictions. This system will also help ease traffic in the area.
We will be extending garden waste contracts for those residents affected by the strike action. The waste team will be in contact with garden waste contract holders once the strike is over.
From today will be providing 'end of the day' strike collection updates and will keep the FAQ's up to date to answer any questions you may have.