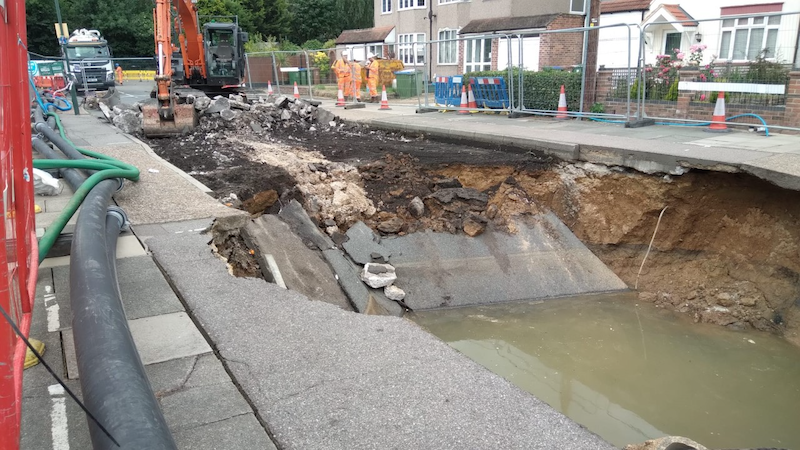 Work is underway to repair the large sinkhole that opened at Martens Avenue, Bexleyheath late on Tuesday 21 June.
The hole caused the road to collapse and extensive damage to services under the ground.
Working with the Council, Thames Water worked overnight on Wednesday to restore services.
Council engineers are working with its contractor to clear the site, repair the damage and arrange for the road and footpaths to be restored.
The contractor started work on Friday and is currently removing material from the hole and replacing it. They are working extended hours over the weekend.
Next week, Thames Water will start replacing the damaged sewers.
The Council's engineers currently estimate that it will take about six weeks to clear the site, fill the hole, repair Thames Water's pipes below the ground and then re-lay the road surface and footpaths.
They have employed specialist companies to carry out a ground survey of the area to identify any other locations of concern.
Local residents will be updated on the progress of the work.
We are sorry for the inconvenience caused while the repairs are taking place.