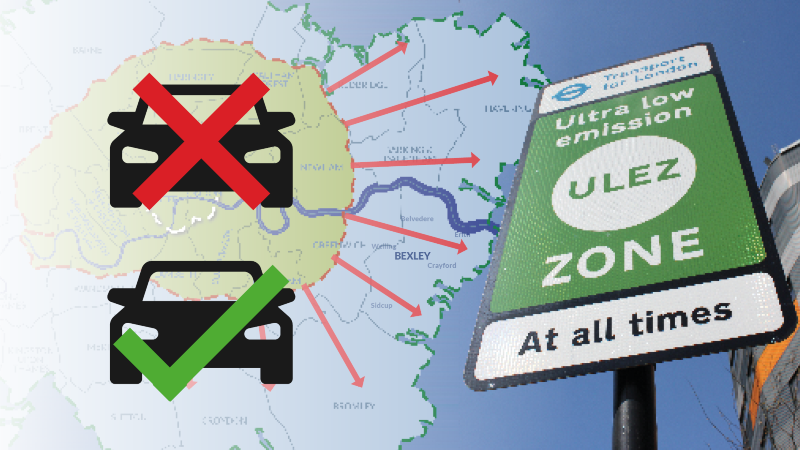 The Mayor of London plans to expand the ULEZ to all of London, including Bexley, from August this year.
The London Borough of Bexley is one of several Councils that have formed a coalition to legally challenge this decision.
This short survey will help us to have up-to-date information on the number of people who will be affected.  It is made up of eight questions and should take no longer than two minutes to complete.
Leader of the Council, Councillor Baroness O'Neill of Bexley OBE said;
We know that our residents, businesses and visitors to our borough feel strongly about the Mayor's plan to expand the ULEZ.  

We support improvements to air quality but we do not agree that expanding the ULEZ is the best way to do this, because public transport infrastructure is poor in Bexley and many of our residents are dependent on their cars.

The ULEZ charge will hit many of our residents and businesses hard and it will discourage people from outside London from travelling into our borough.

We are keen to find out more how people will be affected by the Mayor of London's plans. Please take the time to fill out this short survey and let us know."
The survey does not ask you to share any identifiable personal information.
Please share the survey link with family and friends, including those who travel into Bexley for work, family or leisure reasons.
The survey will close on 23 June 2023.