This year Her Majesty The Queen became the first British Monarch to celebrate a Platinum Jubilee, marking 70 years of service to the people of the United Kingdom, the Realms, and the Commonwealth.
There are lots of ways you can take part in The Queen's Platinum Jubilee celebrations, whether you are a school, business, community group, or want to get involved yourself.
Across the London Borough of Bexley, there will be a wide range of activities and events for you to join in the celebrations, including our 'Platinum Portrait' competition.
For more information about HM The Queen's Platinum Jubilee visit The Queen's Platinum Jubilee 2022 website.
Get involved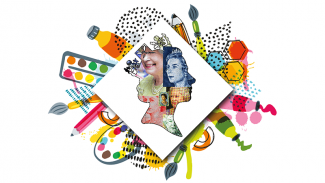 Portrait competition
Create a portrait of Her Majesty and share it using Facebook or Twitter.
Roads provisionally approved for closure
See all locations that have been provisionally approved for road closure to allow for street party celebrations for the Queen's Platinum Jubilee.