Apprenticeship & Participation Event 2023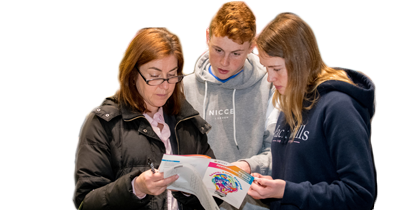 Bexley's event is now open for registration!
What?
Apprenticeships are paying jobs with 1-day a week of study to gain work-related qualifications, and this is your chance to speak with apprenticeship employers and training providers about the opportunities they have starting this September.
If you're not in education, employment, or training - come and meet organisations who could help you find a course or a job.
Who?
The event is for young people in year 11 and those aged 16-24 who want to start an apprenticeship from September, and those aged 16-24 who are not in education, employment, or training and looking for help to find a course or a job.
When?
The event takes place on Monday 6 February 2023 over two sessions:
Session 1: 5.30pm to 7pm
Session 2: 7pm to 8.30pm
Where?
Coming by Car?
The nearest car parks are Albion Road and Bexleyheath Cinema. There is no on-site parking at the Civic Offices.
Coming by bus?
The following routes stop at the Bexleyheath Clock Tower stop, a 5 to 10-minute walk to the Civic Offices: 89, 96, 132, 229, 401, 422, 469, 486, 492, B11, B13, B14, B15 and B16.
How do I attend?
Just register for your session and then come along.
Bexley's Apprenticeship Event - Futures Start Here.
Apprenticeship opportunities and information
For more information on becoming an apprentice, including how to find and apply for apprenticeship opportunities, visit Become an apprentice.
For more information on creating an apprenticeship opportunity, finding a training provider and recruiting an apprentice, visit Hire an apprentice. 
For more information on the types of qualifications, you could study for as an apprentice, visit the Institute for Apprenticeships & Technical Education. If you find an apprenticeship qualification you're interested in, you can put your postcode in the 'Find an apprenticeship' box on the qualification details page to check for opportunities providing that qualification.
View all apprenticeship opportunities within 5 miles of Bexleyheath currently being advertised on the Government's Find Apprenticeship Service.
Apprenticeship training providers
The apprenticeship training providers below have supported Bexley's annual apprenticeship events in the past and may have current apprenticeship opportunities.
If no opportunities are being advertised through the Centre for Apprenticeships website, check the providers own websites or give them a call.