Help us prevent or control a possible local outbreak of Covid-19
Are you active in your community? Will you help us ensure that our residents have the information they need to help prevent a local outbreak of COVID-19?
We are creating a network of Community Champions to help us keep people safe, reassured and supported in these uncertain times. We want to ensure that our communications and engagement are as effective as they can be.
You do not need specific experience or to give up a lot of your time. The only thing you need is a willingness to support people in your local community.
Become a Bexley Community Champion
If you are interested in helping with this vital work, please provide your contact details using the form below. We will contact you with more information and to answer your questions.
What will I need to do – and what support will you give me?
We will provide you with the latest information about the local, London and national response to COVID-19 for you to share with others – online, in print, or by discussing it with family, friends and colleagues.
We would like you to tell us what is and is not working - and what support or extra information your community needs.
You can choose to stay in touch with us in the way you would find most helpful. This could be by email, telephone, at our weekly webchat, or by joining our Facebook and WhatsApp groups.
We can work together on how best to respond to any concerns, worries or tensions in the community.
If there is a local outbreak, we hope you will help us address people's concerns. We will need to share key messages quickly and ensure that everyone knows what they need to do and what support is available to help them.

Communications materials
We are using a range of materials to communicate important public health information about Covid-19 and Test & Trace. We can supply them in digital format, or send you printed material if you need it.
Many of the materials are available in a wide range of languages.
Please email communications@bexley.gov.uk to let us know what you need.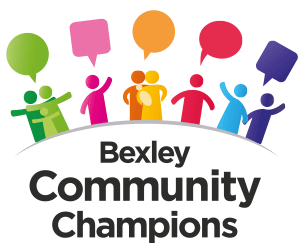 Sign up for email updates
Stay informed about the topics you choose to receive regular email updates.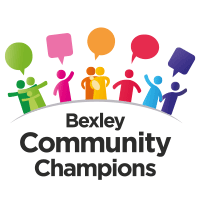 Contact information
If you would like to know more about our Community Champions network, please email our community engagement officers at communitypartnerships@bexley.gov.uk.