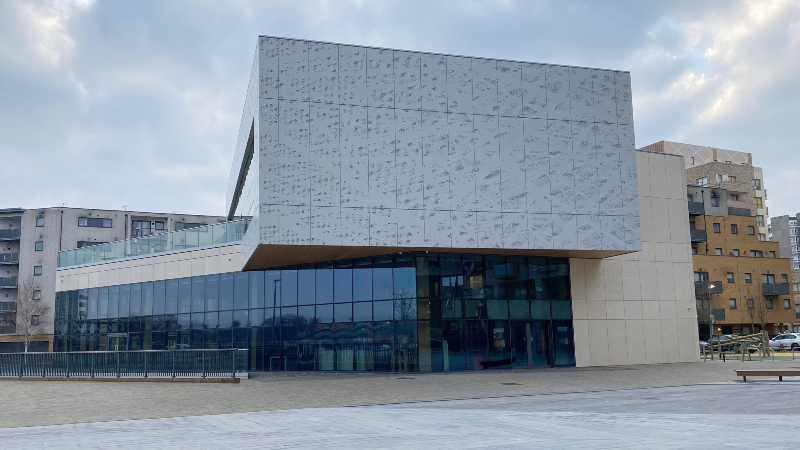 The impressive new library at The Nest in Cygnet Square is now open on two additional days each week as part of a new health and wellbeing offer.
The Nest Project was granted £45,000 Health Inequalities funding to bring together local partners and service providers to deliver a health and wellbeing hub in Thamesmead.
Local residents will have access to a growing range of wellbeing services and opportunities on Tuesdays and Thursdays from 9.30am to 5.30pm, as the library will provide a 'one stop shop' for partners and community organisations supporting people to live healthy lives. Library staff will be working closely with the Children's Centres, youth services provision, SEND support service and various adult services to offer a range of wellbeing support.
The library may look different on 'Together' days as various service providers will utilise the space. Library customers will be able to access library services, including free Wi-Fi and study space, although access to book stock and computers may be limited. Library staff will be available to provide assistance.
Cabinet Member for Communities and Housing, Councillor Sue Gower said: 
This is another example of how Bexley continues to be innovative with its library provision, working with our partners to unlock new opportunities and be more than just a library. Bringing our partners together at the new library on these special days every Tuesday and Thursday will mean local people can access the sort of support they need to thrive in every area of life.  We are just getting started, but as the hub grows more and more partners will come on board to build the offer with us. It's fantastic that as well as providing access to activities, courses, advice sessions and events, it also means the library is open two extra days. 

"The new library in Thamesmead has been the result of hard work and investment by the Council over a number of years and it's brilliant that it's already working hard to make Bexley even better by giving a platform to our partners to place themselves at the heart of the community with us."
The new library is part of a Community Building that is already home to community groups and local organisations as well as a hub for Peabody's communities team. 
Visit the Bexley Libraries website for more information about the growing programme of partner activities at Thamesmead Library on Tuesday and Thursday every week.