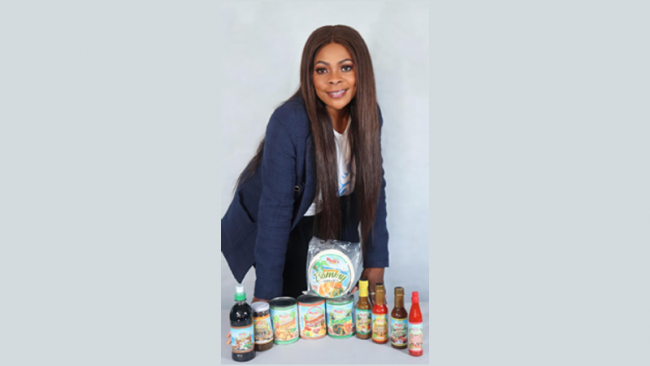 BBE News
Mickle's was awarded 'Caribbean Food Brand of the Year 2022' by the London and South East Prestige Awards
Mickle's is a Caribbean food brand founded by Nicole Bowen, director of the company Michael Caribbean Imports, based in Belvedere London. The company focuses on importing and distributing authentic Caribbean food and drinks.
The brand name comes from the Jamaica statement "Every mickle makes a muckle" - that says saving pennies for pounds. The name also pays homage to the founder's mother, Kingston market trader nicknamed Miss Mickle's.
Bowen's Mickle's brand consists of Ackee, Callaloo, Fruit punch and Cassava Cake, Bammy, along with a range of sauces; Crushed pepper, Spicy Pimento, Hot pepper, Mango Jerk sauce and Jerk seasoning - as well as Mickle famous Spiced Vanilla flavouring mixed with cinnamon. Mickle's aims to deliver the rich island food taste to the world.
The products are created to foster memorable moments for island-loving - people, create great experiences for friends and families as well as offer Jamaican flavours to British culture.
Mickle's was awarded 'Caribbean Food Brand of the Year 2022' by the London and South East Prestige Awards. The judging panel liked the authenticity of the brand as well as the story behind the name. The panel also believed the products to be appealing to everyone. 
Mickle's can be found on both Instagram and Facebook, under the social media handle - micklesfood.