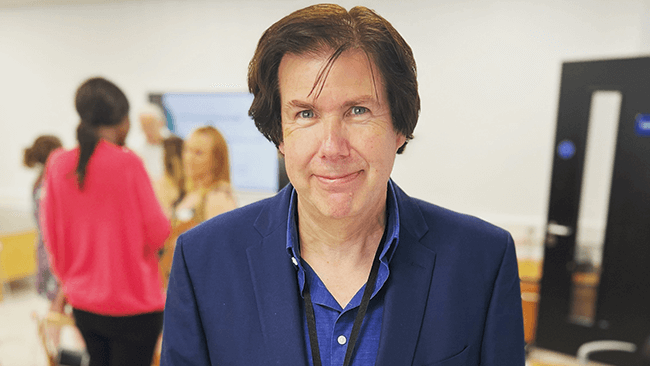 BBE News
Read our interview below with Gary Parker to find out more about CNT and how they will help us deliver business support in Bexley
We are very pleased to announce that CNT Associates have been successfully procured to deliver our specialist business support to SME's as part of our new Talking Business support programme.
How does it feel to be working with BBE to deliver business support to Bexley SMEs as part of the Talking Business programme?
Myself and my colleagues are really looking forward to delivering it. After delivering a similar programme in Bexley in 2022,we are now using this knowledge and skills we gained to develop and deliver a focused programme of support for local businesses.
What experience does CNT have to deliver business support?
CNT has considerable experience of supporting local businesses ,we have been based at the Engine House in Erith since 2011 and have worked with over 8,000 businesses and non-profit making organisations on and offline, since the company was formed in 2003.
What will you do to help SMEs?
We will provide a range of support for local SME's including 6 hours of free business support to help you grow and develop your business with our in-house experts, with gateway support to the services provided by other partners. Additional support with the following templates, if required: Business plan, Digital Marketing Strategy, Business Continuity Plan, Funding your business, Getting your business online.
We will also provide free webinars including:
Funding your business
Funding panel
Building an online store using Shopify
Getting your business online for beginners
Ask the experts
Funding and opportunities for e-commerce
How to write a funding application
Support for women-led businesses
AI for beginners
Developing a Digital Marketing Strategy for your business
You will also have access to the CNT YouTube channel. where we have a range of business development presentations already on it and will be adding more as the programme progresses. Plus access to the services of other partners, including digital skills training and other business support. Online portal where you can find further information, resources and useful links.
How long will the programme last?
The programme is live now and finishes on 31 March 2025.
Why should SMEs in Bexley engage in this programme?
You will have access to a range of support, not just from CNT but from other partners and also access to training grants and free recruitment services through Bexley Council. All support is free and there is no cost to you or your business.