We are partnering with the South East Enterprise to deliver free e-business support for businesses in the London borough of Bexley.
Read our case studies to learn more about this free programme where business advisers from South East Enterprise will conduct an e-business audit to assess precisely what aspects of e-business will most benefit your organisation.
This could involve helping you identify the best social media platform and building an online community for your marketing effort, improving your website and how you manage its content, the image it projects to the outside world, how your customers and potential customers see you and how easily they can find your site when searching on the web.
The Elephant Restaurant and pub Ltd
The Elephant Restaurant and Pub in Sidcup serves food that has a Sri Lankan influence with a western touch to create a unique taste. The venue organises entertainment on a regular basis to give a nice ambience and a vibrant presence.
Asanka Balasurya, the owner needed help with managing his social media channels efficiently. The operational demands of his business, meant creating and posting content was inconsistent and managing his time was a challenge. His E-Business Adviser, worked alongside him, creating a structured content strategy and identifying tools to help him plan and schedule his content in advance.
Attending workshops on Strategic Marketing and a 3-Month Content Plan provided him with the necessary skills and understanding to fine-tune and streamline his social media activities.
Working with South East Enterprise has helped us improve our online presence and utilise new markets. Taking the business in other directions using online sales platforms has also helped with our brand awareness and sales. I also like that my staff can attend any of the workshops. We look forward to adding new digital elements to the business this  year and next."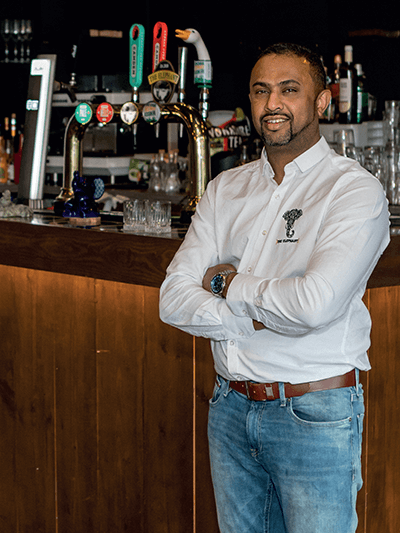 13 new jobs created
Fasemah Practice Accounts Ltd
Fasemah Practice Accounts Ltd is owned and operated by Francis Asemah. The business specialises in a variety of accounting services, from managing company accounts, book-keeping, payroll services and vat to self-assessment tax returns.
Francis sought help from South East Enterprise in order to generate more enquiries for his services via digital channels to enhance his business, the majority of clients up to this point were secured through word-of-mouth recommendations.
His E-Business Adviser conducted a website review in order to establish an improved structure and format that would support a proactive digital marketing strategy. To give him greater confidence and understanding, he attended our workshops on Facebook, Business Planning, Mailchimp and Linked In. 
This combined support has prompted him to conduct a comprehensive review of all of his business operations and processes to identify where he can gain efficiencies through more effective business planning. It has enabled him to embark on a new way of working that promises to improve his performance online.
I am so grateful for the support I have received from South East Enterprise, I am more knowledgeable and comfortable working with social media and have found the business planning inspiring and motivating."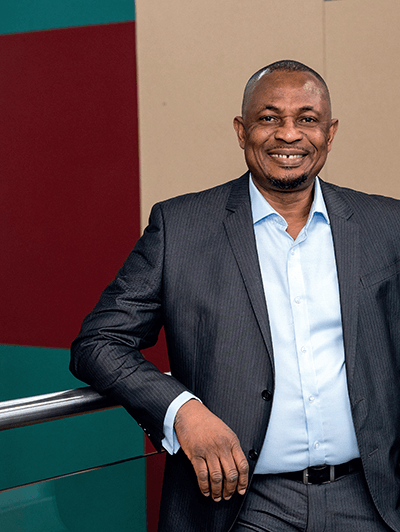 20% increase in sales
J-Links Physiotherapy
J-Links Physiotherapy is a company of Chartered physiotherapists working with patients in private care settings. Their work relies heavily on building positive client relationships and managing patient information to inform treatment and support.
Joanna and Jayne's excellent marketing skills and specialist knowledge helped establish the business and its reputation locally, however, it fell short in terms of Digital Marketing techniques. This gap in knowledge was the focus and driver for the support they received from SEE.
Joanna and Jayne worked with their Business Adviser on a thorough audit of their customer experience and operational processes (many of their team work remotely) which highlighted the need for updating their website to align it with their powerful CRM system. 
They reviewed other office systems to help manage workflow to gain efficiencies within the business opting for Office 365 and Teams, they were able to commission training to use this system via SEE. Joanna also attended the free SEO workshop to support this work enabling her to create website content that would improve their Google search ranking.
Working with South East Enterprise has helped us improve our business and given us access to useful contacts. I look forward to receiving ongoing support."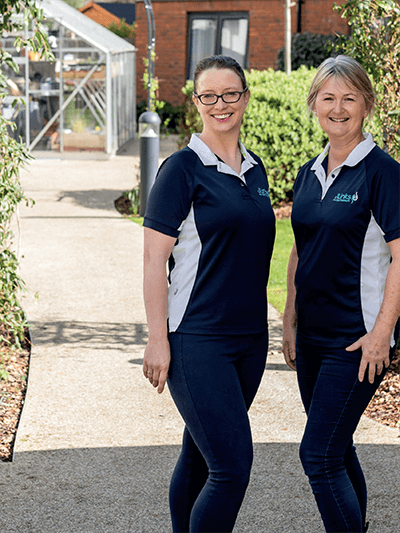 18 jobs safe guarded
Laser Brand Limited
Laser Brand supply sustainable wooden medals and trophies for a myriad of events and occasions as well as printed merchandise to businesses and retail customers to help build their brands.
Simon Fennell, the owner of Laser Brand, started working with Southeast Enterprise in 2022 to investigate how he could best use digital tools as part of a sales and marketing strategy to grow his business. He worked one-to-one with an E-Business Adviser, who helped shape a structured sales and marketing strategy, setting targets and identifying processes to increase turnover through systematic conversion of website enquiries and leads.
In addition to this Simon attended workshops on SEO, Google Ads and Social Media Marketing to enable him to implement that strategy.
The one-to-one sessions allowed me to step back from the day-to-day operation of my business and focus on building a strategy that would establish our brand in a B2B market."

This support has been invaluable in helping me grow my business. When you work alone, having someone to hold you to account is very welcome. Knowing I was meeting my adviser once a month kept me focused and motivated to achieve my goals."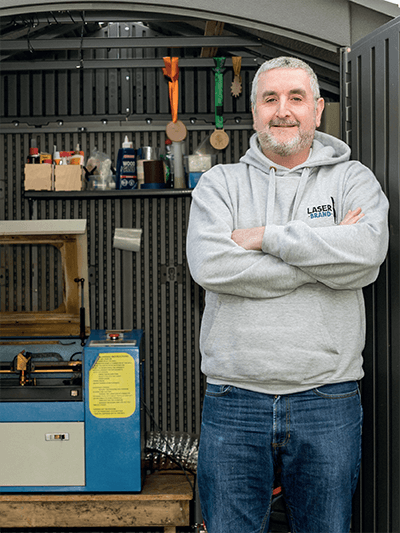 123% increase in sales
Perfect Facilities Services
Perfect Facilities Services provides specialised cleaning, property maintenance and janitorial services for private, commercial and industrial premises, including private homes, schools, public buildings and industrial complexes.
The owner of Perfect Facilities Services, Gabriel Ogunbiyi, sought help from South East Enterprise to identify the best way to increase his turnover. His E-Business Adviser conducted an initial audit and identified commercial clients presenting the most significant opportunity to grow. With his adviser, Gabriel created a targeted content-driven marketing plan to build brand awareness and generate more business from this sector.
Key to implementing this strategy was attending training through South East Enterprise workshops on Strategic Marketing, LinkedIn, Instagram and Google My Business.
The workshops, enhanced his knowledge and gave him more confidence as he adopted this new approach to promoting his business.
I enjoy the one-to-one business sessions and workshops, as it teaches me about using tools in business I wouldn't be aware of. I have gained more confidence in achieving some of my original goals and new ones."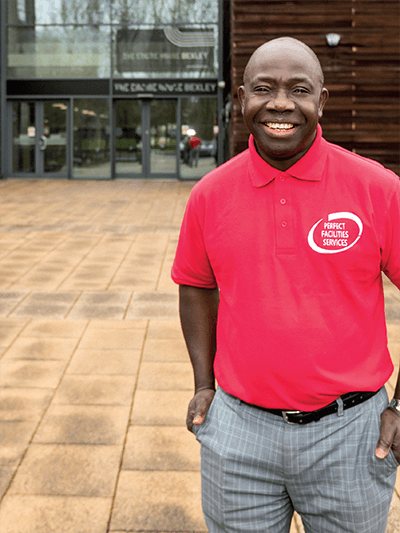 3 New jobs created
R G Law
R G Law is an award-winning law firm providing tailored services in conveyancing, wills, lasting power of attorney, trusts, inheritance tax planning and probate.
Attending our Strategic Marketing Workshop, inspired their Sales & Marketing Director, Karen Marsh to review their digital marketing activities, starting with their website and its ranking on Google, in order to drive more traffic to and generate leads from their website. The E-Business Adviser set to work on a structured SEO analysis primarily focusing on the use of relevant keywords within their content. This offered a number of suggestions to tweak the content, with a plan for increasing its search capacity in as many ways as possible and across as many formats (pc, mobile and tablet).
Working with South East Enterprise is easy as I can meet them face to face or over a short zoom call to get the tips I need in order to make the most of the digital advantages that are out there."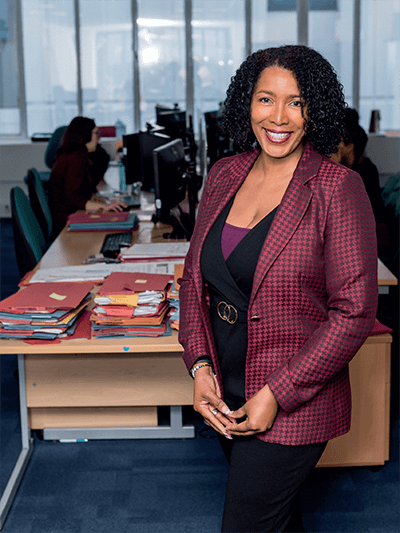 12% increase in sales
Ruby Lox Hair Salon
Ruby Lox is a hair salon owned by Lauren Webster who has 14 years experience in the industry. As well as hairdressing they also sell a range of hair care products.
Having recently moved into her own shop in a thriving area of Belvedere, Lauren was keen to establish herself locally, to grow her client list and position her shop as the local salon of choice. She had laid the groundwork by creating a welcoming and stylish environment but knew she needed help to build her presence online.
The support Lauren received from South East Enterprise centred around creating a manageable, content-driven, social media strategy, underpinned by some structured market research. This was supplemented by targeted training through workshops covering, Strategic Marketing, Google My Business, Shopify and Tik Tok.
Her E-Business Adviser provided inspiration and resources for creating branded content, helping Lauren create a strong, professional brand across her social media platforms.
It has helped me with my confidence using digital platforms and also promote the business online. I'm enjoying the ongoing support received, I found the workshops very helpful and the one to one sessions to tick off a new box each time."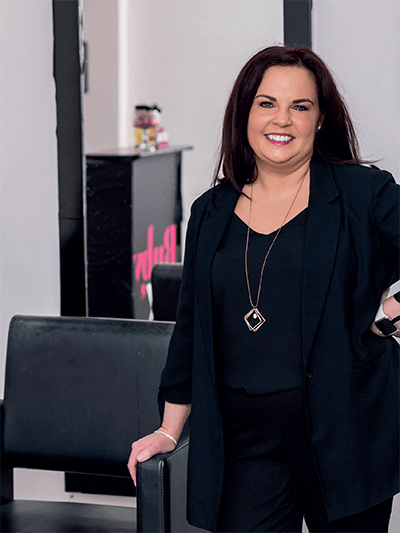 35% increase in sales
Serenity Sessions
Serenity Sessions are a training provider working with the charity sector, building core skills for staff and wellbeing programmes with the aim of building resilience and sustainability.
Jennie Blake, the owner of Serenity Sessions wanted to move her business away from freelance commissions with training providers, to building her own customer base and positioning herself as an expert within the sector and provider in her own right. Jennie realised she lacked the marketing knowledge and expertise to do this alone, so this formed the basis of the one-to-one support she accessed.
Her E-Business Adviser was able to work with her on a structured marketing strategy, identifying Linked In as the best platform on which to build her personal brand alongside her website. She gave Jennie content plans and techniques that have paid real dividends in terms of generating new clients and significantly increased her turnover in just one year. Jennie is now ready to build on this and will be accessing the SEE Branding and Design training to start the next phase of her business growth.
Having access to an expert in marketing who provided insightful and powerful advice, that has added real value to my business is amazing. Their knowledge and unswerving belief in me have delivered real success for my business."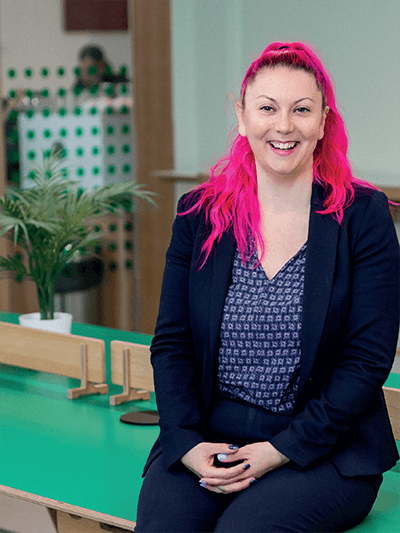 18% increase in sales